Happy spring, neighbors! It's time to beautify the Lakeshore Woods entrance with some fresh bark and flowers.
Sign up in the comments below this post to help on Saturday, May 23!
In order to keep social distance and make good use of everyone's time, we listed time slots below for those who are interested in helping. What we learned from last year's excellent turnout is that we only need a few helpers for each task, and it usually goes pretty quickly. Steve and Lindsay will be there to help with both tasks. 🙂
| Time Slot | Task | People Needed |
| --- | --- | --- |
| 9:00 AM – 10:00 AM | Spreading mulch | 4 to 5 |
| 10:30 AM – 11:30 AM | Planting flowers | 3 to 4 |
What should I bring?
For those helping with mulch, please bring any items you have:
Gloves
1 wheelbarrow
1-2 pitchforks
1-2 hard rakes
1 shovel
For those planting flowers, please bring:
Thanks, everyone!
Free Firewood!
Also, you may be aware that we have free firewood available for anyone who'd like to pick up at Pierce Street and the power lines.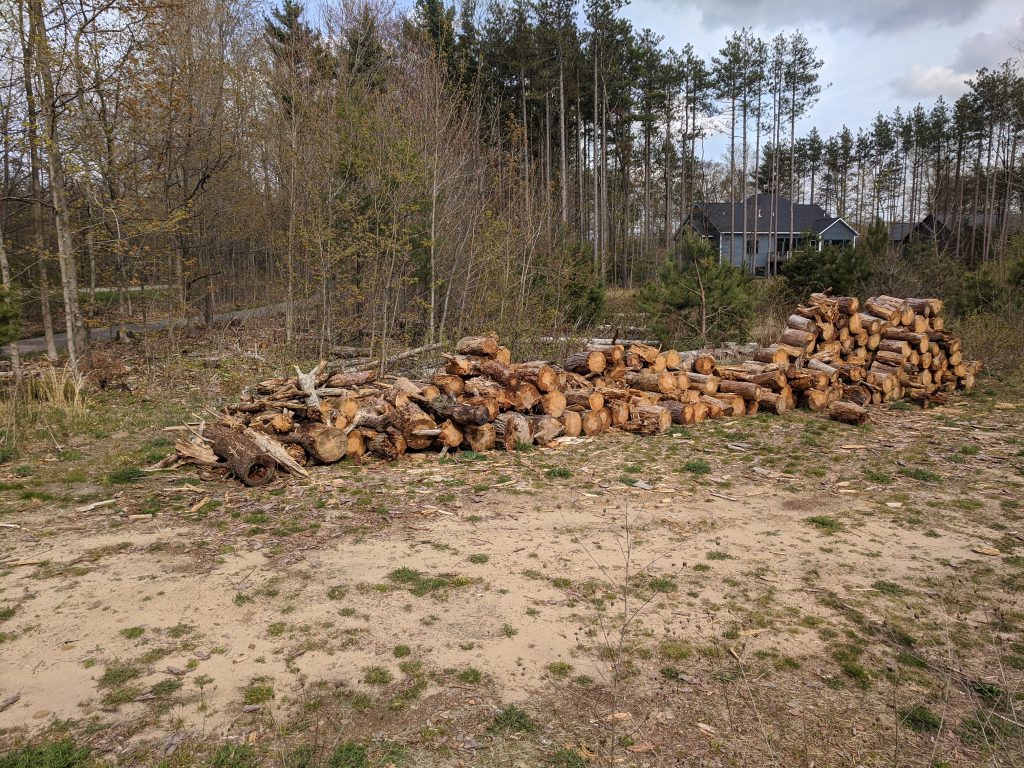 If the gardening signup is filled but you'd still like to help on Saturday, we'd appreciate the help of anyone who has time to stack wood from along the bike path over to the pile.
Sign up below
If you'd like to help, please leave a comment below: